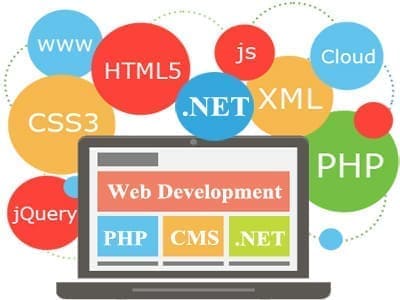 Web development is a very broad term for the work involved in developing a web site for the Internet. It can range from developing the simplest static single page of plain text to the most complicated web-based internet applications or just simply 'web apps' for electronic businesses, and social network services. However, these are not as easy as they sound and websites often go wrong with many things while getting it done by non-specialists for cheap. So, how do you feel about using the services of a professional company that will handle the A to Z of web development for your business for affordable and reasonable prices?.
Web development is usually a collaborative effort between various departments instead of being the specified domain of a designated department. We at Opstech are equipped to deal with and provide complete digital solutions which are highly focused on technical acumen internally so that our clients are more than happy with the final products. We know how important each step of the way is for you and that is why we deliver results which are completely satisfactory by technical as well as creative standards. Our happiness lies in the satisfaction of our customers because we also believe in working with our valuable customers rather than remaining aloof. With our design led engineering, data driven decision making in cases of technical issues, and ability to manage chaos and uncertainty of the online business world, we are forever alert for unforeseen circumstances and always ready to manage it for you and not abandon you on the way to suffer any loss.
There are many parts of web development, like front end and back end development, open source website development, e-commerce website services, CMS website packages, PHP applications development, mobile applications development, and many more. And the fact is that many companies offering these services on the internet don't understand or specialize in all of these or offer you complete packages. For example, many people in India have a good face and deliver Shah Rukh Khan or Salman Khan's dialogues well, but not everyone becomes an actor! Similarly, you need a company which can offer you a whole host of services at affordable prices as well as make your business a hit in a short span of time with their expertise. Well, Hello! We are that company and you may contact us at the details given on our site anytime you want to begin work!.